Discover Your Own Personal Paradise!
Accurate Estimates

Creative Designs

Quality Installations
We promise your details are
secure with us.
Landscaping & Hardscaping
Livonia MI's Top Choice for Hardscaping & Landscaping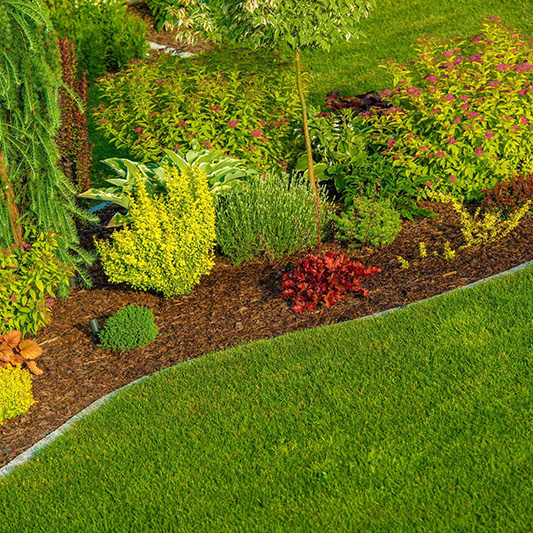 1. Landscape Design & Installation
Transform Your Property Into the Personal Paradise You've Always Imagined with a Custom Landscape Designed by Southeast Michigan's Leading Experts
Landscaping has the ability to take home from bland and boring, to exciting and visually appealing. With the right landscaping, you can turn your backyard into an oasis that is perfect for entertaining or simply relaxing after a hard day at work. At Imperial Landscaping, we understand that landscape design is something that has come a long way in the past few decades, and we can now offer you more options than ever before.
From landscape design, construction, and installation, to the proper care of plants and features after the landscaping is complete, we can help you get the yard you always dreamed of. We proudly service Plymouth, Northville, Novi, Farmington, South Lyon, and the surrounding areas, and our landscape designers are standing by to discuss what type of overall look you want, what plants you like, what the scope of your project is, and other basics needed to get the ball rolling.
Professional Landscape Installation Services
After initial planning phases, we will discuss what type of garden design you want, as well as what type of sodding, trees, shrubs, and flowers you might like in your overall design. Though you can plant a tree or a shrub yourself, without a professional landscaping contractor, you may run into issues that result in dead or unhealthy plant life.
At Imperial Landscaping, we do so much more than simply plant your flowers. Through careful consideration, our landscapers will work with you to create the design you want, while planting those plants that will flourish in your area, work well with one another, and create the most beautiful display you have ever seen.
We will also help with drainage, sustainability, and teaching you how to care for plants after they have been installed. Hiring a professional company like Imperial Landscaping takes the guesswork out of your landscaping needs and allows you the chance to be creative without having to worry if this or that is going to go right.
We Go Beyond Traditional Landscaping
Traditionally, good landscaping has the potential to help raise your curb appeal, increase the overall value of your home, and make living in your home more enjoyable. With the proper landscaping, anyone can have that picture-perfect home they have always been looking for without having to move.
Landscapers have the ability to make a home look picture-perfect, and do so in a way that keeps on giving the gift of beautiful plants, edging, and other features that are going to have your home looking manicured and perfect each and every time.
At Imperial Landscaping, we can help you have the landscaping of your dreams without the hassle and added stress that doing it yourself can create. If you're in Plymouth, Northville, Novi, Farmington, South Lyon, or the surrounding areas and are looking for professional landscaping services, contact Imperial Landscaping today to find learn more about services and to begin discussing plans for beautifying your landscape.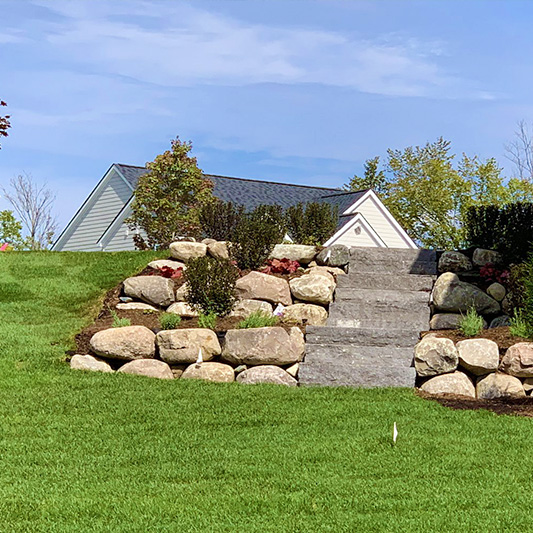 2. Hardscape Design & Installation
From Patios to Retaining Walls, Imperial Landscaping is Southeast Michigan's Leading Choice for Stunning and Functional Hardscape Designs
Hardscapes are a wonderful addition to any home, and they add a great deal of visual interest. At Imperial Landscaping, we are experts when it comes to crafting hardscape designs.
What is a hardscape and what can it do for your home? Hardscapes are landscaping features that do not include plants; these can be patios, rock gardens, or any outdoor feature that is going to be populated by non-living features. At Imperial Landscaping, we have proudly established ourselves as the leading hardscape design experts and proudly service Plymouth, Northville, Novi, Farmington, South Lyon, and the surrounding areas.
Professionally Planned Hardscape Designs
Hardscapes are particularly useful in areas where there may not be enough rain to support a large garden or a large number of living plants. These hardscapes are also perfect for land that may have no other real purpose like the sides of hills and otherwise already rocky areas. Hardscape design is something that should not be left to amateurs. 
The Planning Process
There are a few different considerations that your hardscape design team will discuss with you prior to installing any feature. The first step to a great design is to decide what you want. Brick pavers, patio/stone pavers, retaining walls, walkways, boulders, rocks and more are all options when it comes to creating your hardscape. In order to start the process you will first decide what it is that you want to achieve; many hardscapes take the form of a patio where the homeowner can enjoy their time outside and can do so in a stable area that is not going to get muddy or nasty when it rains or when the weather shifts.
For those that are looking for a hardscape, but may not want a patio, you can also opt for ornamental rock gardens, walkways and paths, and boulders that are placed in a decorative manner around your outdoor space. Hardscapes are a wonderful way to add visual interest to your home and to your outdoor space without going the traditional garden route.
Designs That Bring Your Vision to Reality
Rocks can come in a wide range of sizes, shapes, colors, and finishes, so you can truly customize your hardscape to fit your needs, the current style of your home, or even the feel of your favorite beach. Our hardscape designers will discuss with you things like proper drainage, proper installation, and what you as a homeowner can do to care for and prepare for your finished hardscapes.
These are wonderful options for those that like outdoor interests and outdoor pieces, but may not want the upkeep that comes with living landscaping or a living garden. They are also perfect for those that may not live in a climate that facilitates the growth of certain plants.
If you have any questions or want to learn more about hardscaping and what services may be right for you and your home, contact the experts at Imperial Landscaping today!
Our new patio and backyard landscaping are amazing. We had a neighborhood get-together and everyone was blown away. I can't even count how many compliments we got. Thank you.
As the season is coming to an end we want to thank you and your crew for the hard work and great effort you guys put into the services provided. Now our entire lawn looks better than ever.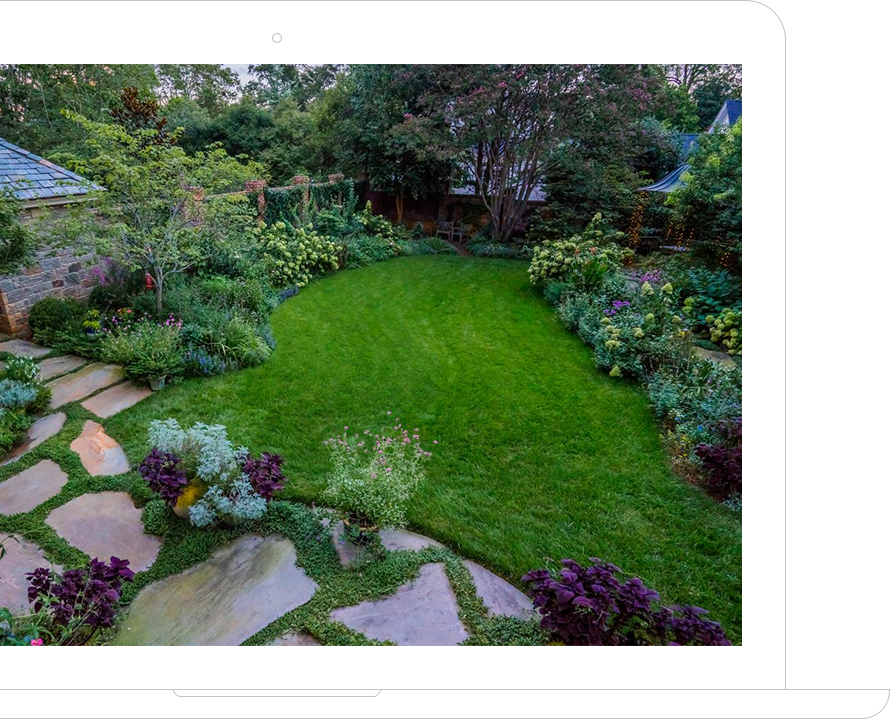 Good solutions for your landscape!
<strong>01</strong> Livonia MI's Top Choice for Hardscaping & Landscaping
Imperial Landscaping is a local, owner-operated company providing a wide range of outdoor services throughout Southeast Michigan. When you choose us for your landscaping and hardscaping needs, you will always work directly with the owner, Cory Maurer. From your initial design consultation to the completion of your project, Cory will personally oversee every aspect of your project. 
<strong>02</strong> Northville's Top-Rated Landscape & Hardscape Company
Your backyard should be an extension of your living space, it has the potential to be an area to gather, relax, and enjoy yourself or company. With the right landscaping and hardscaping, you can turn your backyard into a place you can escape to. Imperial Landscaping pairs innovative design with high-quality construction to get the most spectacular landscape design results for your home. We want to achieve the outdoor living experience that you've always dreamed of. Our team does more than just plant flowers and shrubs; we will turn your home's outdoor property into a beautiful oasis you can spend your time in.
Our landscape design team is made up of experienced, imaginative, and reliable landscapers that will help make your dream yard come true. With our innovative landscape designs, quality materials, and effective teamwork, we strive to accomplish the outdoor living area you've always wanted. We have a team of fully licensed builders that can turn your vision into a reality.
<strong>03</strong> Creating Visual Interest with Hardscaping
Perhaps you're looking to enhance your lush green landscaping by adding more structure and character or simply wanting to add in some texture and color. Whether it's adding a fence for seclusion or a mosaic patio for lounging and parties, Imperial Landscaping can help. Our experienced and skilled crew can enhance any outdoor living space that'll surpass any homeowners' goals and wishes.
Hardscapes will help bring out the features and beauty of the greenery used in the landscape design. Stone pathways, wooden decks, fences and more can add shape and a variety of textures to your yard with a more dimensional look. Hardscape designs such as brick paths will work well with the warm and vibrant colors of the summer, yet will add structure when the snow begins to fall in the winter.
<strong>04</strong> Achieve The Outdoor Living Experience Of Your Dreams
At Imperial Landscaping, we only hire the best workers. That's why our installers are ICPI certified and provide exceptional attention to detail when building a stable base for your outdoor home project. With an experienced team of landscapers and skilled project management, we will plan out every last detail so you can be certain that our services will meet your landscape expectations. Our team will always respect you, your property, and will keep their job site clean. Imperial Landscaping is committed to providing you with the very best services and produce impeccable results that are easy on the eyes and budget.
With our devoted staff and superior craftsmanship, we can enrich your outdoor living area by meeting your landscaping goals. Whether you want a lush garden with colorful flowers, an open patio for your summer gatherings, or an elegant stone walkway leading to your homes entrance, Imperial Landscaping can extend the comforts of your home beyond the indoors.
Project Gallery
Contact us today to schedule a design consultation to discuss your vision with a landscaping and hardscaping expert!